Residential Title Search Insurance Services in West Palm Beach
HOME /Residential Title Search Insurance Services
in West Palm Beach
Why choose Consumers First Title?
With thousands of satisfied clients, Consumers First Title become one of the best title search companies West Palm Beach. We have earned a great amount of trust through our best title search services in Broward. For more than two decades, we are rendering our best title search services in Broward. With our real estate professionals, we provide the best and fastest title search services in Broward FL. Our professional and expert team has years of experience and knowledge of this field, they have the absolute understanding of the most valuable facts and points that can be auspicious for you and your property.
A title search is quite a hard and lengthy activity, but we make it easy for you. As one of the best title companies West Palm Beach, Consumers First Title is equipped with excellent experienced professionals, therefor we can conduct this process very smoothly and fastly with the utmost transparency. Following are the main significance of our services.
If you are searching for the best title search services in West Palm, FL, then no other point is better than Consumers First Title for you. Here, at one single point, you will get the best title services in West Palm like title search services, title insurance services, and many more. With just some basic information we can get started and even offer same-day appointments and expedited recording if necessary. For further queries dial (561) 612-2444 and call us today!
Key features of our services include:
Fast Services

Standard Fees

Transparent Work

Best Legal Consultancy

Ethical Conduct Of Processes

Updated With New Rules And Policies

Experienced And Experts Professionals, Etc.
We can also help you with this
Whether you are a first-time homebuyer or an investor, you will appreciate the fact that Consumers First Title truly puts you, the consumer, first. We assist you from beginning to end and work with all parties involved to ensure that your deal closes on time without complications.
Our first-class customer service, coupled with our reasonable rates, are only two great reasons to utilize our services the next time you are purchasing or refinancing a home.
Consumers First Title can close any commercial transaction in the state of Florida. We offer superior service, a customer-focused staff, consistent quality, resourcefulness and professionalism. This, backed by the financial strength of our underwriters, assures you a safe, smooth and seamless commercial transaction.
A reverse mortgage enables older homeowners (62 and over) to convert part of the equity in their homes into tax-free income without having to sell the home, give up title or take on a new monthly mortgage payment. The reverse mortgage is aptly named because the payment stream is "reversed." Instead of making monthly payments to a lender, as with a regular mortgage, a lender makes payments to you. At Consumers First Title, we have the knowledge necessary to make sure your reverse mortgage closing is as smooth as any other.
For many homeowners, there are large benefits to renewing the mortgage process on an existing home. Typically referred to as mortgage refinancing or a second mortgage, reapplying for a new loan can help you save money, earn cash, and lower your monthly payments. When you decide to refinance, call us! We have exceptional rebates on title insurance for current homeowners on top of our great rates.
Whether you are a first-time homebuyer or an investor, you will appreciate the fact that Consumers First Title truly puts you, the consumer, first. We assist you from beginning to end and work with all parties involved to ensure that your deal closes on time without complications.
At Consumers First Title, we have an abundance of knowledge when it comes to these types of transactions and work seamlessly with the Intermediary to ensure that your Exchange is completed within the necessary timeframes. We work directly with your Intermediary to consummate a seamless exchange through closing.
Important Things to Know in a 1031 Exchange Transaction:
Need guidance or a referral for an Intermediary? Call us! We work with several great companies and can provide you with several referrals.
Consumers First Title is here to assist you and give guidance during the foreclosure process. We can work directly with your real estate agent or refer you to one of our preferred agents that short sale certified.
A short sale is viable when the owner is in financial distress. The transaction can be negotiated, and the sale is approved by the mortgage holder(s) even though the property will sell for less than what is owed.
Some of the advantages of selling your house through a short sale are:
Call us today at 954-340-5150 to see if you are a short sale candidate.
FIRPTA and the Withholding Tax on US Real Property
FIRPTA stands for the Foreign Investment in Real Property Tax Act. This Act is enforced by the Internal Revenue Service. Foreign national sellers have specific requirements that apply to them when selling U.S. real property. If a seller is not a U.S. citizen or resident, FIRPTA requires a prepayment to the Internal Revenue Service of a withholding tax on the real property. How does FIRPTA affect foreign national sellers? Here is a brief explanation of the withholding tax regulation on real property and the limited exceptions:
Effective February 1, 2016
BUYER INTENDS TO USE AS A RESIDENCE?
SALES PRICE IS $300,000 OR LESS SALES PRICE IS GREATER THAN $300,000 & NOT OVER $1,000,000
Yes
Exemption*
10% withholding
No
15% withholding
10% withholding
Important Information Regarding FIRPTA Transactions
Substitution Rate Refinancing
When the SAME BORROWER and the SAME LENDER make a substitution loan on the SAME PROPERTY, the title to which was INSURED BY AN ISSUER in connection with the previous loan, the substitution loan premium rates for the substitution loans may apply.
Consumers First Title offers Substitution Rate Refinances for referred refinance clients.
As a mortgage professional, you can feel good referring your clients to us knowing not only will your customer get the best customer service but also the best possible rates. Consumers First Title prides itself on being an industry leader and a business partner to all our clients. Helping you, help your clients save money is what it's all about!
BETTER RATES, BETTER SERVICE, BECAUSE YOU AND YOUR CLIENTS DESERVE BETTER!
Title Search/Property Information Report (formerly called O&E)
We offer to stand alone products for those who just need a property search independent of closing:
Property Information Report
A Property Information Report, previously known as an O&E or Owner Encumbrance Report, is a very popular type of basic search done for a quick, easy, and affordable public records search. This is a current owner search in the public records that will include the current deed, any mortgages, liens and any other encumbrances on the property and against the current owner only.
NOTE: This is not an examined product. The Company's liability for this Report is limited to the cost of the report and extends only to the Customer who placed the order with the Company. This report is available next day usually but can be expedited to be available in as little as a hour.
A Full 30 Yr. Title Search w/Covenants,Conditions,Restrictions is a report that reflects a 30 year search of the public records including the Warranty Deeds (or other similar instruments of conveyance) covering at least the past 30 years of title (ownership) to the property, open mortgages, assignments, modifications and limitations of mortgages, judgments, liens, property tax information, and covenants, conditions, and restrictions affecting the property. Copies of all pertinent documents are included with the report. This report is typically available in 24/28 hours but can be expedited to be available in as little as a few hours.
A quit claim deed is an instrument used by a grantor to relinquish the grantor's interest in real estate, in favor of a specified grantee. The quit claim deed is an instrument that does not come with any warranties of title, and should the grantor not possess title in the property attempting to be conveyed, or should there be a title defect, then the grantee acquires either nothing or the property subject to the cloud on title. In any event, the grantee will have no recourse against the grantor under the quit claim deed. For the reasons stated, the quit claim deed is an instrument best used to deed oneself out of the title to property, or as a curative instrument to clear a title defect, but not an instrument by which a grantee should acquire title to real property.
Important limitations and problems with quit claim deeds: The conveyance by quit claim deed is not insurable as part of a closing transaction. Additionally, a grantor of property who conveys the property via quit claim deed, loses the benefit of any Owner's Title insurance that the grantor may possess.
Avoid common mistakes and title problems created by using store bought or online forms! Consumers First Title can provide professionally prepared Florida Quit Claim Deeds at a low cost that can be recorded in County public records.
Call us today! With just some basic information we can get started and even offer same day appointments and expedited recording if necessary.
Once you make the decision to work with us, you can expect to work with a team that will trust and respect your transaction and a focus on your satisfaction.
Our Dedicated and Professional Title Specialists:
Tom Streda, President and Florida State Licensed Title Agent
Tom founded Consumers First Title Company in 2007. He currently holds the position of President and continues to oversee the daily operations of the Company. Tom first joined the title insurance industry in 1998, working for a national title insurance underwriter. In 2002, Tom became a licensed title agent and began to oversee the daily operations of a local title insurance company. Over the next five years, he managedprocessing, closing and post-closing personnel until he left to form his own company in 2007. Tom is extremely compliance driven and involved with every aspect of the company and reviews every file prior to closing and title policy before it's issuance.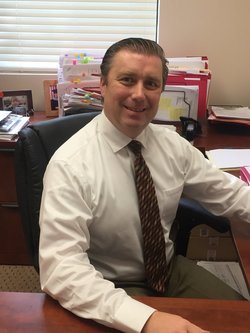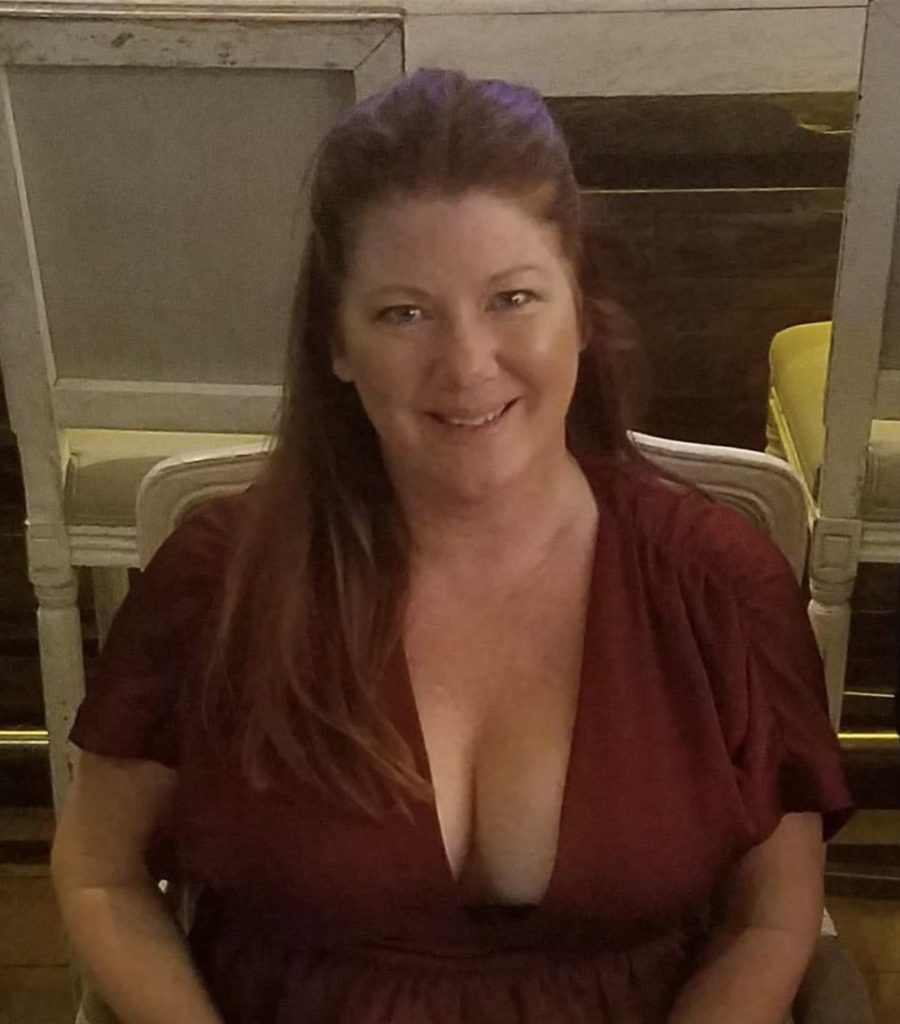 Michele Streda, Marketing, Communications and Public Relations
Michele has over 20 years of real estate experience and a keen knowledge of the commercial and residential markets in Florida. Michele oversees the company's marketing team and public relations plans while managing her client accounts and clearing title and closing real estate transactions at Consumers First Title Company. In 2007, Michele founded a short sale negotiation firm to assist real estate agents and their clients with successfully avoiding foreclosure and continues to do so today.
Client Account Representatives